An intensive BtoB day!
Meet the private players of Industry Online Meetings on June 29th, 2021!
Industry Online Meetings gathers the actor in the industrial sector : principals, project managers, manufacturers, integrators, subcontractors, and plant managers to help you quickly identify new suppliers, technology providers, industrial partners, consultants, and funders.
They will be at Industry Online Meetings 2021, come and meet them: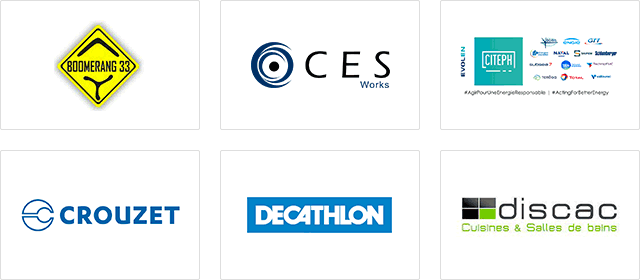 On June 29th , 2021, from 9:00 am to 7:00 pm, by video, exchange with project leaders and manufacturers, SMEs and ETIs with innovative solutions, large groups, and R&D laboratories 4 major themes:
Industrial engineering

Optimization of production means

Production of parts and sub-assemblies

Identification of industrial technological alternatives
Selected and pre-scheduled meetings with managers, purchasing and plant/site managers, innovation, scientific, R&D, technical or industrial directors to develop your business network with an unequalled return on investment (ROI).